Perfect Player Protocol for just $127
75% OFF single training systems
SAVE 75%+ on select training
Biggest Sale Of the Year, On All Training Systems!
SHOP INDIVIDUAL TRAINING SYSTEMS FOR 75% OFF
On mobile? SWIPE 👈 For More Deals!
On mobile? SWIPE 👈 For More Deals!
- All training includes follow along workout videos and PDFs
ADDED BONUS! FREE ACCESS TO THE ILB ELITE COMMUNITY 🏀
What's Inside of The ILB Elite Community?
✅ Accountability Groups Who Do ILB Training Programs Together!
​✅ Access To Players And Coaches to Talk Training, Basketball, & More!
✅ Make A Training Journal to Track Progress, Be Held Accountable, and Get Support from Players and Coaches!
✅ Free Weekly Training, Support, Private Newsletter, Product Drops, Discounted Merch and SO Much More!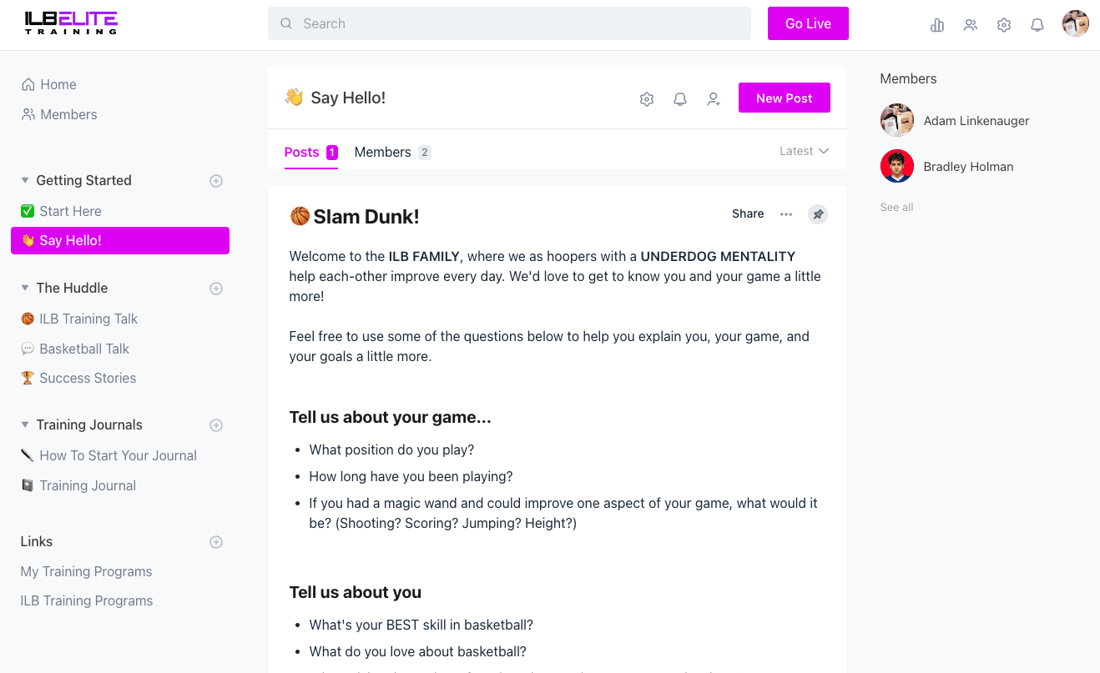 How Do I Get Access To The Community?
Simple! You'll be granted FREE Access to the Community for its life by owning at least ONE ILB Training Program! That's right, if you just purchase ONE program on this page, you'll get access to the community, and as long as you own an ILB Training Program, you'll have FREE Access To The Community! NOTE: Community Access will be emailed to you within a separate email.

With over 12+ years of supporting millions of basketball players worldwide, you can rest assured that I Love Basketball LLC delivers as promised, backs up our word, and will continue to work hard to help players succeed!
Years in business serving worldwide.
YouTube Subscribers trust ILB Elite with their game!
Training is BACKED with a "60 Day, Do The Work" Guarantee